join membership with your peers
Have an opportunity to nominate products
Get a membership card upon registration.
The Petroleum Outlets Association of Kenya [POAK] is a new umbrella body, that brings together the Major Local Stake Holders in the Retail Distribution of Petroleum Products in Kenya.
With over 3,100 Independent retail outlets across the country, we cater for upward of 68% of the Local market.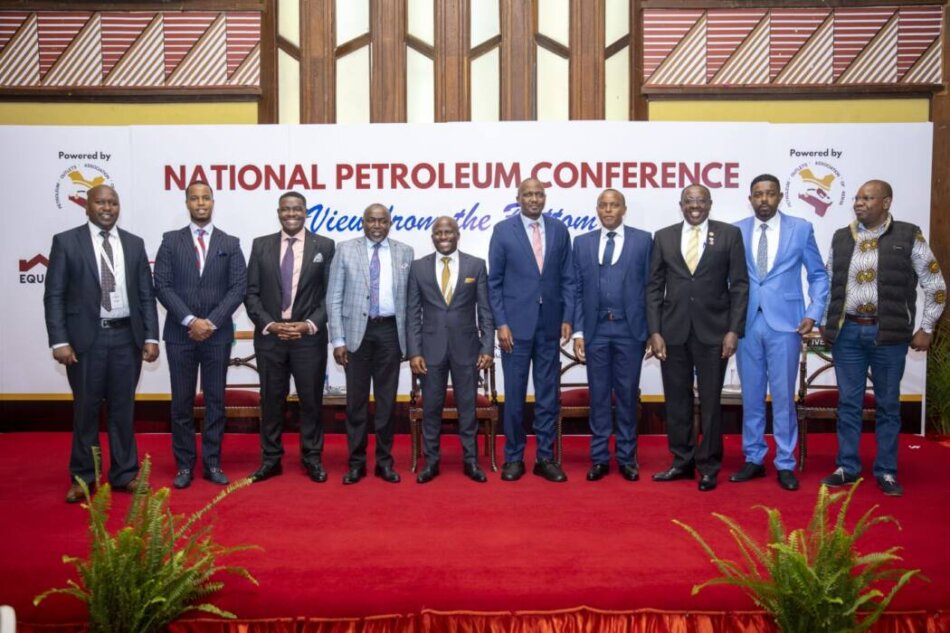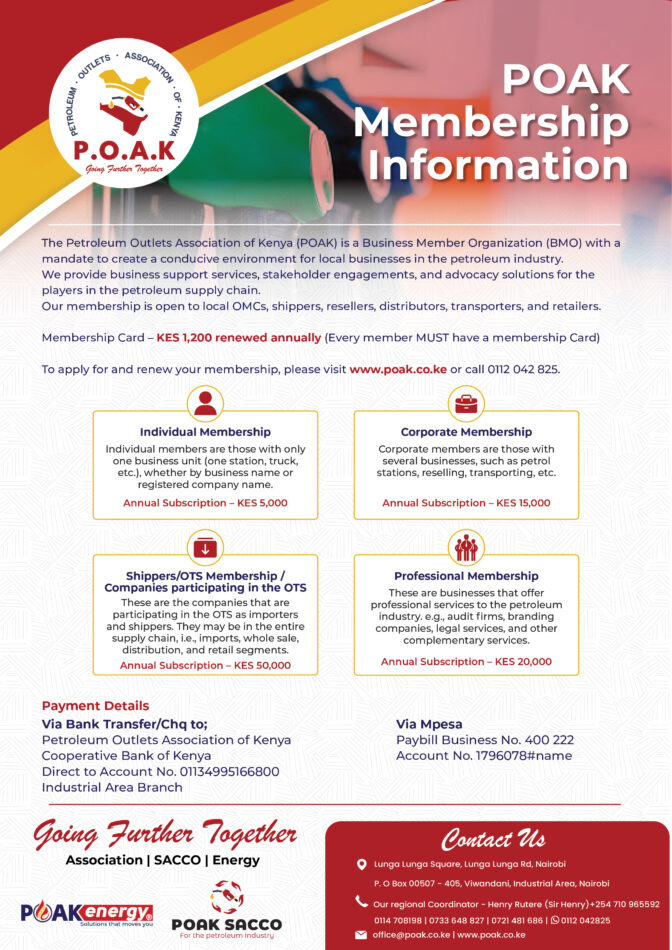 The Energy and Petroleum Regulatory Authority (EPRA) is established as the successor to the Energy Regulatory Commission (ERC) under the Energy Act, 2019 with an expanded mandate of inter alia regulation of upstream petroleum and coal.

Enhance commercialization of discoveries, develop the requisite skills and infrastructure for production in the oil, gas and other minerals and improve access to competitive, reliable and secure supply of petroleum products.

The Authority is empowered by Section 10 subsection (hh) of the Energy Act, 2019 to protect consumer, investor and other stakeholder interests.To achieve this, it monitors the energy sector to ensure implementation of, and the observance of the principles of fair competition.